Boston Roots Seed Co x Bloom Seed Co | Black Maple
200,00€
Lineage: Dulce de Uva x Sherbanger
Pack size: 12 seeds.
Seed type: Regular.
Family: 60/40 Indica.
Outdoor yield: 1200 gr.
Indoor yield: 650 gr/m2.
Outdoor flowering time: Early/Mid October.
Indoor flowering time: 9-10 weeks.
Terpenes: Sweet, Earthy, Diesel, Lemon, Grape, Berry, Gassy.
16 in stock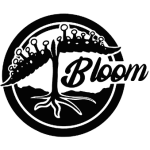 Description
Black Maple Bloom Seed Co Seeds and Boston Root Seed collab is a hybrid mostly Indica birthed from a cross of Dulce de Uva x Sherbanger
Sherbanger in a Boston Roots Seed Co. strain created through crossing Sunset Sherbert x Headbanger.
Dulce de Uva is a boutique strain for its powerful flavor.