Grounded Genetics | Piñata
90,00€
| | |
| --- | --- |
| Brand | Grounded Genetics |
| Pack Size | 7 Seeds Per Pack |
| Indoor / Outdoor | Indoor / Outdoor |
| Flowering Time | 8-9 Weeks |
| Lineage | Gelato 41 x Runtz |
| Yield | Medium |
| Seed Type | Fems |
1 in stock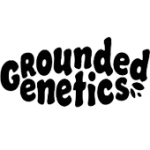 Description
The 41 (Bacio) is generally considered to be the more sought after and illusive of the original Gelato cuts in circulation, and has been a staple in our gardens for several years. This cultivar is not to be taken lightly, much like her parents the Sunset Sherb and Thin Mint Cookies; the Bacio has stood the test of time by todays standards, and with good reason. A well grown batch of this is up there with some of the most potent weed one can find, with lip smacking terps to match. It's consistently been in my daily head stash rotation since I sourced the cut and has always been considered irreplaceable… until we yielded the results from our testing phase with the Piñata.
We took the original 41 and hit her with reversed Runtz pollen to birth the Piñata, whose progeny is full of plants which outshine its parents in all aspects, from improved resin production to more candy exotic terpene profiles and higher yields. The large, dense, boulder-like flower structure of Bacio Gelato is a recessive trait carried by the vast majority of phenotypes. Some plants have inherited the artificial sweet gasoline dominant aroma and taste present in its reversal parent (Runtz) with complex underlying hazelnut type dessert terps for which the 41 is responsible.
Other phenotypical expressions within this line are more reminiscent of that classic loud Gelato flavour with some delicate undertones of exotic candy terpenes passed down through its Runtz lineage.
And then there are some expressions in the progeny which are quite different from their parents, producing ultra candied colourful flowers reminiscent of Zkittlez terpenes with a heavy added gassy odour, and just dripping in resin heads. Regarding flower formation, rock hard egg-shaped nuggets from top to bottom are a prominent trait in this cross. Most plants generally display a moderate stretch (2x) with an optimal harvest window of between 8.5 and 9 weeks.